Sean Hickey spricht über Naxos – ein visionäres Musikunternehmen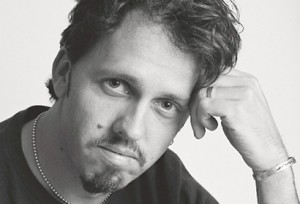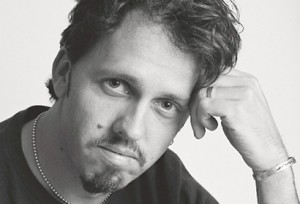 Sean Hickey
Als ich meinen Musikblog über New Yorks Musik- und Kulturszene im Sommer 2009 startete, nahm sich Naxos als erste Firma meiner Arbeit an und publizierte meine Texte auf ihrem deutschsprachigen Blog. Als ich dann zu ihrer regulären New Yorker Korrespondentin wurde, wollte ich mehr über die innere Dynamik von Naxos erfahren. Ich fand ein faszinierendes Geschäftsmodell vor, auf echten Gründergeist gebaut und mit einer klaren Vision von der ständigen Erweiterung des Unternehmens.
Das Unternehmen wurde treffend nach der griechischen Insel "Naxos" benannt, der Wiege der westlichen Zivilisation und auch dem Ort, den man gerne mit Kunst und Kultur assoziiert, verweist doch der Name "Naxos" auf die Oper von Richard Strauß "Ariadne auf Naxos", die er 1912 geschrieben hat.
Naxos, das Label für klassische Musik, ist das geistige Kind des Unternehmers Klaus Heymann. Geb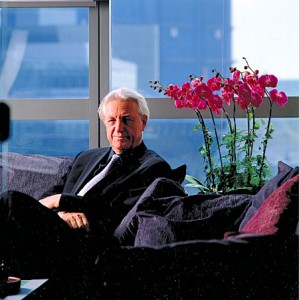 oren und aufgewachsen in Frankfurt, Deutschland (übrigens auch meine Heimatstadt), kam er 1967 über eine Anstellung bei der amerikanischen Zeitung The Overseas Weekly nach Hong Kong.
In den frühen Siebzigern gründete er eine Importfirma für Elektronik, die Audioanlagen der Luxusklasse wie Bose-Lautsprecher und Revox-Aufnahmegeräte verkaufte. Er erkannte bald das Potenzial für neue Märkte im Fernen Osten und setzte auf innovative und kosteneffiziente Handels- und Marketingkonzepte in seinen Unternehmen in Hong Kong. Eines seiner Marketingkonzepte führte zur Organisation von klassischen Konzerten zu Werbezwecken, gesponsert von Bose und Revox.
Die Begegnungen mit den Musikern bei diesen klassischen Konzerten machten ihm erst bewusst, dass in Hong Kong ein eklatanter Mangel an Firmen für klassische Musik bestand. Eine neue Geschäftsidee war geboren, und so begann er mehrere klassische Labels zu importieren und zu vertreiben. Wegen seiner gut organisierten Konzerte wurde er 1973 eingeladen, dem Hongkong Philharmonic Orchestra, damals noch Amateure, als ehrenamtlicher Leiter beizutreten. In der Folge trug er wesentlich zu dessen Umwandlung in ein professionelles, Orchester bei.
Heymanns untrüglicher Sinn für Geschäfte und seine Leidenschaft für Musik begannen sich mit seinem Privatleben zu verflechten, als die japanische Geigerin Takako Nishizaki zum Orchester kam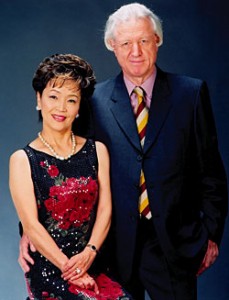 – sie verliebten sich und heirateten.
Um das Talent seiner Frau Nishizaki zu demonstrieren und zu fördern, nahm Heymann mehrere Werke mit ihr für seine neue Firma, Pacific Music, auf. Dazu gehörten das Gesamtwerk von Fritz Kreisler und – mit der Nagoya Philharmonie im Jahre 1978 – das berühmte chinesische Geigenkonzert, "The Butterfly Lovers".
Als die Herstellungskosten für CDs 1986 zu sinken begannen, war das die Gelegenheit für Heymann, ein preisgünstiges CD-Label zu lancieren. Die ersten fünf Naxos-CDs wurden 1987 herausgebracht und im Detailhandel in Hong Kong für etwa $6.25 verkauft – der Preis der Konkurrenz lag bei ungefähr $15 – $20 für ein vergleichbares Produkt.
Statt auf berühmte Künstler zu setzen, die ein beschränktes Repertoire wiederholen, entschied sich Naxos klar dafür, ihren Katalog mit einem breitgefächerten Musikspektrum zu erweitern.
Die Firma investierte lieber in neue und häufig auch multikulturelle Projekte, als viel Geld für die Promotion eines teuren Künstlers auszugeben. Als Folge dieser Geschäftspolitik bietet Naxos heute die gesamte Palette von traditionellen bis zu sehr seltenen Titeln an, einschliesslich der Werke von neuen Komponisten.
Naxos World zeichnet sich aus durch die Vielfalt der vertretenen Musikgenres, darunter Folk, Pop, Klassik, amerikanische Klassiker und eine historische Reihe. Sicher brauchte es die leidenschaftliche Hingabe und eine langfristige Vision, um diese Nischen im Musikmarkt aufzuspüren. Und die äußerst leistungsfähigen und gut organisierten Teams in den vielen Bereichen von Naxos waren notwendig, um dieses multinationale und vielseitige Geschäft zustande zu bringen. Entsprechend Naxos' Slogan "music first" (der sich auf das Konzept von "Musik für das kleine Budget " bezieht) hat das Unternehmen während der letzten 23 Jahre äusserst erfolgreich eine Lücke im Musikmarkt geschlossen, die Heymann – den andern weit voraus – bereits 1987 erkannte.
Und doch, über diese cleveren Geschäftsentscheide hinaus war es die Passion für klassische Musik, die Heymanns Berufsleben antrieb – "die Wahl eines Lifestyles", wie er es nennt.
Aber wie kann man ein Unternehmen funktionstüchtig erhalten, das in wenig mehr als 20 Jahren zu einer be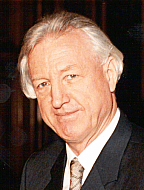 kannten und wichtigen Grösse im klassischen Musikgeschäft geworden ist?
Sascha Freitag, General Manager bei Naxos Deutschland, beschreibt, wie eine kooperative Zusammenarbeit funktioniert, ohne die Individualität der Beteiligten einzuschränken: "Ich stehe mit Naxos America wöchentlich in Kontakt, mit England und Skandinavien monatlich und mit den andern Zweigstellen von Fall zu Fall. Wir nutzen alle die Ressourcen aus Hong Kong und Indonesien, wo die Newsletters, E-Cards und andere Internet-Tools entwickelt werden.
Die Australier sind verantwortlich für das internationale Marketing von Naxos. Es gibt viele Verflechtungen, gleichzeitig trifft aber jeder Geschäftsführer seine eigenen Entscheide über Vertrieb und Vermarktung. Nur im Falle des Labels Naxos existieren verbindliche Abmachungen. "
Mehr Informationen zum Unternehmensprofil und der Marktposition finden sich auf der deutschen Website von Naxos: " Mit über 40 Veröffentlichungen pro Monat ist Naxos das produktivste unter den aktiven Labels für klassische Musik. Naxos beabsichtigt, die Lücken im Repertoire zu schliessen, unbekannte Schätze von bekannten Komponisten zu retten und zeitgenössische Komponisten einem breiteren Publikum bekannt zu machen."
"So weit möglich möchte sich Naxos an die Regel halten, kein Werk zweimal herauszubringen. Nur in Ausnahmefällen setzen wir uns darüber hinweg. (… ) Das Label ist ständig daran, die Kollektion zu erweitern und so mehr Künstlern zu ermöglichen, ein breiteres Repertoire aufzuführen, die Werke in verschiedenen Formaten aufzunehmen und zu vertreiben, an verschiedenen Orten aufzuführen und einem breiteren Publikum bekannt zu machen."
Sean Hickey, der National Sales und Business Development Manager von Naxos Amerika, fügt dem hinzu, als ich ihn im Dezember 2009 bei dänischem Käseplunder im trendigen "Aroma" an der Houston Street in New York traf: "Die Produktions- und Marktbedingungen haben sich verändert, so dass nun unterschiedliche Konzepte gleichzeitig erfolgreich sein können."
Der sympathische Hickey, ein Liebhaber von klassischer Musik, ist in ständigem Kontakt mit Musikern und komponiert selber auch zeitgenössische klassische Musik.
"Die persönliche Beziehung ist immer ausschlaggebend" sagt er, als er darüber spricht, wie wichtig die Beziehung zu den Künstlern ist, mit denen er zusammenarbeitet. Er gibt zu, dass die Performer die Vorstellung von einer "sexy Weltpremiere" lieben. Über seine eigenen kreativen Werke meint er, dass er es schätzen würde, wenn ihre Lebensdauer über das kurzfristige Verfallsdatum hinaus anhalten würde.
Hier kommt nun eine weitere Initiative von Heymann ins Spiel: die Naxos-Musikbibliothek sowie die erst kürzlich lancierte Naxos-Videobibliothek. Sean Hickey gab mir eine Einführung in die beiden Bibliotheken, die als Fokus von Heymanns Bildungsbestrebungen dienen.
Hickey erkärt: "Mit einer 500-jähriger Geschichte macht es wenig Sinn, verschiedene Interpretationen von traditioneller Klassik, wie zum Beispiel von Chopins Nocturne oder Beethovens Symphonien zu veröffentlichen, vor allem weil es schon so viele ausgezeichnete und klassische Aufnahmen mit wirklich berühmten und namhaften Künstlern gibt. Die Musikbibliothek soll vor allem den Studenten Gelegenheit geben, verschiedene Interpretationen zu vergleichen, und wir hoffen, dass sie das auch nutzen. In der Naxos-Musikbibliothek ist die Aufnahme des Naxos-Labels nur eine von hunderten verschiedenen Aufnahmen. Anders als die kommerziellen Internetanbieter wie iTunes oder ClassicsOnline streamt die Naxos-Musikbibliothek ihren Bestand und stellt so den Bildungsinstitutionen in der ganzen Welt immense Ressourcen für die Forschung zur Verfügung. Sie ist zudem eine unglaubliche Quelle für vergleichende Hörübungen."
Über den Zugang zu dieser "Schatztruhe" sagt Hickey: "Mit jährlichen Subskriptionen können Bildungsinstitutionen, Orchester, Konzertveranstalter oder Musikfestivals jederzeit auf den Musikstream zugreifen und nach den gespeicherten Informationen suchen, die von einem Team von Musikwissenschaftlern eingegeben wurden. Dies hat die Art, wie wir Musik hören und Forschung betreiben, auf revolutionäre Weise verändert."
Kein Zweifel, Hickey ist sehr begeistert von Naxos' Leistungen, und er ist auch stolz darauf, dass er während der letzten acht Jahre mit seinem Expertenwissen und seiner Leidenschaft zu diesem Firmenprojekt beigetragen hat. "Es ist so aufregend, Teil dieses innovativen Umfeldes zu sein, gerade wenn es den meisten im Business nicht so gut geht. Allein 2009 hat Naxos 24 Labels zum Vertrieb erworben."
Im April 2010 meinte Hickey in einem Interview für "Notes on the Road" von Amanda von Goetz: "Sie haben ihre Liebe zur Musik in das Unternehmen eingebracht. Was inspiriert Sie am meisten an ihrer Arbeit mit Naxos?" Er antwortete: "Ich bin unglaublich stolz zu wissen, dass ich – oder eher wir, nämlich Naxos als ein Unternehmen – von Beginn an dabei sind und sehen können, wie ein Projekt zum Leben erwacht und dann auch sehr erfolgreich ist. Es ist einfach fantastisch, wenn man zusehen kann, wie sich so ein Prozess entfaltet und entwickelt."
"Ich persönlich bekomme pro Monat etwa ein Dutzend Vorschläge von Musikern, Komponisten, Künstlern – darunter einige der größten Namen der Welt – und alle möchten Aufnahmen machen für Naxos oder für Labels, die wir vertreiben. Ich finde es fantastisch, wenn ich sehe, wie sie den ganzen Prozess durchlaufen, und dabei weiß, dass ich das Endprodukt verkaufen werde. Ich habe nicht das letzte Wort bei dem, was wir in der Firma weltweit machen,  aber ich habe einen gewissen Einfluss. Alles, was zu mir kommt, schicke ich an unser Team von Fachberatern  weiter und die bestimmen dann letztendlich. An diesem Punkt hole ich auch das Feedback von meinen amerikanischen Kollegen ein. Um ein Beispiel zu nennen: Samuel Barber würde einem Amerikaner mehr sagen als einem Deutschen."
Die Beschreibung Sean Hickeys kann als "Neo-Renaissance-Mensch" von Amanda von Goetz ist ein Attribut, das zu seinem energischen Engagement passt und das auch für viele der anderen starken Persönlichkeiten dieses dynamischen Unternehmens gilt.
Getreu seinen Grundsätzen hat Naxos sich auch einen Namen als Plattform für angehende junge Künstler und Komponisten gemacht. Es genügt jedoch nicht, ein Forum für seine Kreativität zu finden. Um sich vermarkten zu können, gehört noch eine gehörige Portion Networking dazu. Tatsächlich ist letzteres ein äußerst wichtiger Teil des heutigen Künstlerlebens geworden. Hickey denkt, dass ein Künstler unbedingt in der Lage sein muss, sich selbst zu vermarkten und sich an die ändernden Marktbedürfnisse anzupassen – und das auch gerne tun muss: "Jedes Jahr schliessen Musiker an den Konservatorien ab, und es ist toll, dass sie Paganini spielen können (…) aber können sie sich auch als Paganini-Virtuosen vermarkten?"
Auf der andern Seite mag Paganini nicht gerade die erste Wahl eines jungen, professionellen Musikers sein. Viele von ihnen zieht es eher zu frischen Vorzeigeprojekten, und sie werden deshalb lieber mit neuen und unbekannten Kompositionen auftreten.
Auf Naxos' Website spricht Klaus Heymann darüber, wie wichtig es ist, gegenüber Neuem, worauf sie durch neue Künstler und Orchester stoßen, aufgeschlossen zu sein. Gleichzeitig spielt die Kontinuität in der Arbeit mit den "Hauskünstlern" der Firma und dem Aufbau einer Musikergemeinschaft eine zentrale Rolle.
Um das alles zu erreichen, ist Kommunikationstalent wichtig. Kommunikation meint heutzutage vor allem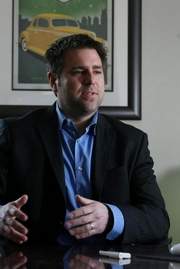 , alle Möglichkeiten auszuschöpfen, die die neuen Technologien der Medien und die Cyberkultur bieten.
Auch Jim Selby, der Generaldirektor von Naxos Amerika, betont die Schlüsselrolle von Networking. Auf Tennessean.com spricht er im Februar 2010 über die Fragen, die er seinem Team, den Künstlern der Firma und den Werbeagenturen, mit den die Firma arbeitet, stellt: "Habt ihr einen YouTube-Kanal? Benützt ihr Facebook mit all euren Künstlern und seid ihr mit allen sozialen Medien verknüpft? Twittert ihr? Kümmert ihr euch um Blogger? (…) All dies zusammen scheint eine große Wirkung zu haben."
Es kann gut sein, dass einige der Antworten auf diese Fragen einen Einfluss darauf haben werden, wie der 23-jährige Konzern künftige Herausforderungen bewältigen wird. Darüber hinaus ist es sicher der "Begeisterungsfaktor", kombiniert mit Know-how, persönlichem Einsatz und Interesse an der Musikszene selber, der Naxos noch lange an der Spitze halten wird. Und diese Formel kann nicht durch Facebook Erfolge ersetzt werden. Letzten Endes reicht es nicht aus, über Events der klassischen Musikszene zu twittern, man muss dabei sein, es erleben, spüren und letztlich – lieben.