Pianist Konstantin Soukhovetski: Eine Schillernde Persoenlichkeit
Klickt man Konstantin Soukhovetskis Facebook-Seite an, dann erfährt man: Der Konzertpianist hat einen Bachelor, einen Magister in Musik und auch ein sogenanntes Artist-Diplom der renommierten Juilliard School in New York.
Wenn man ihn dann persönlich trifft, findet man sehr schnell heraus, dass sein Talent und seine Aktivitäten keineswegs nur auf das Klavier beschränkt sind. Es sieht fast so aus, als ob der charmante und eindeutig unkonventionelle 29-jährige Pianist die Gravitas seiner Musik mit Erfahrungen komplementiert, die etwas Leichtigkeit in sein Leben bringen.
Und mehr als das: Was immer er anfasst, scheint ihm eine tiefere ästhetische Erfahrung zu bieten.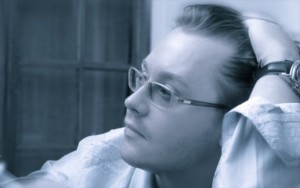 Die Spannbreite seiner künstlerischen Bemühungen legt nahe, dass er jegliche Form kreativen Selbstausdrucks einem leidenschaftlosen Leben vorziehen würde.
Da ist einmal sein gutes Auge für alles Visuelle, das sich in den äusserst professionellen Modefotos seiner Schwester, mit der er manchmal auch als Modell arbeitet, beweist.
Und da sind die Fotos, die er von Jerome Lowenthal, seinem Klavierlehrer an der Juilliard School, für ein CD-Cover gemacht hat. Für seinen Freund, den Pianisten Vassily Primakov, schoss er sämtliche Fotos für eine internationale Plattenkritik.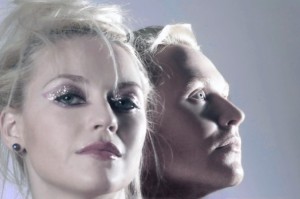 Ein Blick auf seine flamboyanten Outfits macht deutlich, dass Konstantin längst nicht nur daran gelegen ist, andere gut aussehen zu lassen, sondern dass er selbst auch ganz gern mit einem bisschen Glamour experimentiert. Egal, ob er sich für einen besonderen Anlass kleidet, oder lediglich einen schlichten Anzug mit einem interessanten Accessoire versieht – sein zielsicherer Geschmack sticht immer ins Auge.
Hätte ich Konstantin nicht vor ein paar Jahren bei einer intensiven Wiedergabe von Mozarts Konzert in D-Moll erlebt, hätte ich ihn glatt für einen "Project Runway'-Bewerber gehalten, als ich ihn kürzlich in einem Restaurant an Manhattans Upper Westdide traf.
So war ich denn auch keineswegs überrascht, als er mir erzählte, dass Theaterwissenschaft ein Teil seiner Moskauer Erziehung ist.
"Die erwachsenen Schauspieler hatten mich adoptiert; sie wollten mich in die Welt des Theaters entführen, und das gefiel mir", erklärt Konstantin. "Ich war sehr beeindruckt davon, dass ich mit einem wirklichen Star-Ensemble auftreten durfte."
Wenn man bedenkt, dass Konstantins Eltern und auch seine Schwester Maler sind, und dass er seit frühester Kindheit Klavier spielt, dann gaben ihm seine ersten Lebensjahre in Russland eine wirkliche Allround-Erziehung, und das in einer Umgebung, die künstlerische Imagination und Leistung positiv beeinflusste.
"Ich wurde über-professionell ausgebildet", sagt er. "Ich hatte die beste Musikerziehung, und das Schauspielern fiel mir sehr leicht. Schon als Kind stand ich auf der Bühne; sie wurde zu meiner Heimat – zu einem Ort, an den ich gehörte.
Doch schon damals machten mir meine Lehrer an der Zentralen Musikschule von Moskau klar, dass ich mich zwischen Schauspielkunst und Klavier entscheiden müsste. Ich hätte mich nie gegen das Klavier entscheiden können, aber ich wollte wirklich beides. Es musste nicht das eine oder andere sein, ich würde 'multitasken'. Dieses Jahr wurde mir mit einem Mal klar, dass ich es noch einmal mit Schauspiel versuchen sollte."
Zur Zeit spielt Konstantin in einem Film des afro-amerikanischen Regisseurs Andre Joseph einen Bösewicht ("Dishonorable Vendetta"). In seiner grössten Rolle seit letztem Sommer stellt er einen russischen Nachtklubbesitzer dar, der eine Gruppe von Drogendealern mit einer Waffe bedroht – eine Rolle, die ihn so weit es nur geht von der Welt der klassischen Musik wegführt – genau die Art von Abenteuer, die ihm gefällt.
"Als ich mich im Internet für den Film bewarb, wurde ich gleich zum Vorsprechen eingeladen, und bekam auch die Rolle. Ich möchte dazu lernen. Ich mache auch bei Studentenfilmen mit, und das macht sehr viel Spass. So bekomme ich mehr Erfahrung vor der Kamera. Wenn ich spiele, trete ich wirklich aus mir heraus; das ist eine sehr befreiende und lustvolle Erfahrung für mich.
Und die macht mich auch zu einem besseren Pianisten. Meine Erfahrungen als Schauspieler tragen der Präzision, mit der ich verschiedene emotionale Befindlichkeiten ausdrücke, und Entscheidungen musikalischer Interpretation treffe, unbedingt bei. Ich bin mir sehr viel mehr dessen bewusst, was um die Musik herum geschieht, und wie ich sie ausrichten muss, um eine Verbindung zwischen Komponist und Publikum herzustellen."
Er fährt fort: "Egal ob Shakespeare oder Beethoven – als Interpret folgt man einem Drehbuch gedruckter Instruktionen, aber trotzdem muss man sich die Interpretation zu eigen machen. Die Kunst liegt in der Darstellung – darin, das Stück frisch und lebendig zu machen, so als würde man es zum allerersten Mal spielen – mit Wahrhaftigkeit und Integrität. Man möchte sich ja nicht bei seinem eigenen Auftritt langweilen."
Die Annahme, dass sich Konstantin bei seinen Auftritten bisher kaum gelangweilt hat, ist sicher nicht allzu weit hergeholt. Mit denen hat er nämlich im Jahre 2002 den ersten Preis des Hilton Head International Piano-Wettbewerbs und den zweiten Preis des Walter W. Naumburg International Piano-Wettbewerbs gewonnen, 2003 dann den Gina Bachauer-Wettbewerb der Juilliard School sowie den Arthur Rubinstein-Preis, und 2004 schliesslich das Paul and Daisy Soros – Stipendium für 'New Americans'.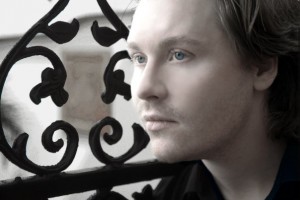 Was ebenfalls verhindert, dass sich Langeweile in seinem Leben breit macht, ist die Tatsache, dass seine weltweiten Auftritte Konstantins geographischen Horizont über die Jahre erheblich erweitert haben. Doch seit seinem Abschied vom Russland seiner Kindheit hat er sich eignetlich immer schon als Weltbürger gefühlt.
Und wie sieht es mit Konstantins Zukunftsplänen aus?
"Ich lebe von Projekt zu Projekt; ganz allgemein gesagt, ich würde nichts tun, um mein Klavierspiel zu gefähren", meint er mit einem Lächeln. "Sechsundzwanzig Jahre meines Lebens haben hauptsächlich dem Klavier gehört; ich identifiziere mich als klassischer Pianist, und darum lerne ich auch jede Saison zwei neue Klavierkonzerte.
Ich habe aber auch einen Abschluss in Pop-Gesang und Theaterkunst, und ich nehme an Shows teil und singe bei einer Band. Im nationalen russischen Fernsehen war ich Nachrichtensprecher für Kindersendungen. Eigentlich habe ich schon immer auch ein Auge auf das kommerzielle Showbusiness geworfen.
Zur Zeit gibt es eine ganze Menge Klavierprojekte in seinem Terminkalender. Neben einigen interessanten Auftritten mit Saint-Saens' 'Concerto No.2' und Gershwins 'Rhapsody in Blue' unter Dirigent Daniel Myer tritt er am 29. April  mit dem Biava Quartet, Musiker-in-residence an der Juilliard School, im Kennedy Center in Washington D.C. auf.
In Südafrika tourt er mit der Johannesburg Philharmonie und  Rachmaninovs 'Concerto No 3', und er hat einen Auftritt mit der nationalen  KwaZulu-Natal Philharmonie, sowie einige Solo-Auftritte.
Konstantin Soukhovetski and Vassily Primakov
Es ist eine bekannte Tatsache, dass rigorose Tourneepläne eine der grössten Herausforderungen für Musiker darstellen. Vom Künstler wird einfach immer erwartet, dass er zur Stelle ist. Selbst dann, wenn widrige Umstände zur Absage eines Konzertes führen, kann ein 'No-Show' den Ruf eines Musikers negativ beeinflussen. 
Konstantin, der letztes Jahr ein Konzert in Atlanta absagen musste, weil extreme Niederschläge den Abflug seiner Maschine vom New Yorker Flughafen La Guardia verhinderten, hatte Glück: Er wurde wieder eingeladen und spielte sehr erfolgreich.
Vielleicht sind es ja auch seine guten Beziehungen, die ihm dann helfen, wenn er wirklich Hilfe braucht. Die zu seinem Agenten ist ein Beispiel dafür. Konstantin beschreibt ihn als Freund, mit dem er einen seltenen Rapport – einen 'sweet deal' hat. Dieser 'sweet deal' mag dafür verantwortlich sein, dass sich die Vorstellung davon, wie ein Konzertpianist sein professionelles Leben führen sollte, in seinem Fall nicht so eng definiert.  
Mit seinem doppelten Abschluss in Klavier und Komposition hat Konstantin hat auch Erfahrung in Transkription, und er versucht sich gern als Jazz-Pianist – eine ziemliche Seltenheit unter klassischen Pianisten.
Zum Unterschied zwischen klassischem Klavier und dem sehr viel perkussiveren Anschlag beim Jazz-Klavier sagt er:
"Klassische Pianisten versuchen immer, die samtweiche Sanftheit ihres Spiels zu perfektionieren. Einige der klassischen Rhythmen sind komplexer als die des Jazz; es ist der perkussive 'Touch', der Jazz so anders macht."
Als ich ihn zu seinen Aufnahmen befrage, gibt er zu: "Das ist ein Bereich, in dem ich unerfahren bin, und wo ich noch dazu lernen muss. Nach meinem Debut im Lincoln Center vor über drei Jahren habe ich gleich eine CD aufgenommen. Wir haben über 60 Stunden Material, aber das Ganze wurde nie vollständig editiert. Ich versinke sozusagen in Rohmaterial."
Wenn er dann von Richard Strauss' Klangwelt spricht, wirkt seine Begeisterung ansteckend. Er schwärmt: "Ich höre mir den "Rosenkavalier" an, mit dem ich letztes Jahr übrigens viermal auftrat, und ich fühle mich, als wäre ich gestorben und im Himmel. Fühle ich diese Art von Verbindung zur Musik, brauche ich sonst nichts anderes."
Konstantin ist sich seiner starken Emotionen in Sachen Musik, die zweifelsohne Ausdruck seiner Lebensleidenschaft sind, sehr wohl bewusst. Diese Emotionen sind auch für seine Programmwahl ausschlaggebend. Er muss sich inspiriert fühlen –  eine Idee oder ein Konzept sind ihm nicht genug. Er sucht geradezu eine körperliche und emotionale Verbindung zur Musik.
"Ich muss bei dem, was ich tue, mit Leidenschaft dabei sein. Es muss mich zutiefst bewegen", sagt er. "So viel Leidenschaft muss ich fühlen, dass ich mich gezwungen sehe, aufzuspringen und zu spielen. Ich muss mir das Stück zu eigen machen. Konzept und Theorie reichen mir nicht."  
Darum spielt er auch bestimmte Komponisten, wie z.B. Bartok, grundsätzlich nicht. "Ich kann keine Verbinding zu seiner Musik herstellen. Mir ist nicht danach, aus dem Bett zu springen und seine Musik zu spielen. Und ich möchte gegen dieses momentane Gefühl nicht angehen.
Wenn ich einen bestimmten Komponisten spiele, beschäftige ich mich mit allen, bzw. den meisten seiner Werke. Ich möchte über ihn Bescheid wissen, und seine Persönlichkeit verstehen. Ich reise mit meinem Laptop und nehme ihn auch hinter die Bühne mit, und obwohl ich keinem festen Ritual folge, um mich in die richtige Stimmung für meine Auftritte zu versetzen, höre ich doch sehr viel Opernmusik."
Zum Thema Lampenfieber sagt er: "Ich hatte eigentlich nie ein Problem damit, und obwohl ich als Kind am Theater durchaus ein paar Starallüren hatte, war es doch nie Angst oder Nervösität, mit der ich kämpfte.
Meine Grossmutter war eine Ballerina, und sie erzählte mir immer, sie würde niemals die Liebe in der Augen ihres Publikums, die auf ihr ruhten, vergessen. Ich kann diese Art von Glück und Wertschätzung nachvollziehen …und dann muss man natürlich auch in der Lage sein zu sagen, dass es nichts gibt, was man lieber machen würde in diesem einen Moment."
Konstantin glaubt, dass die Lektüre witzig geschriebener Memoiren und Biografien legendärer Künstler wie Rubinstein und Horowitz "ein grossartiges Mittel sind gegen alle Zweifel, die man vor einem Auftritt haben mag. … "Seine Ikonen in wenig ikonenhaften Situationen zu erleben und ihre Anekdoten hinter der Bühne zu erfahren – das ist schon sehr amüsant." Möglicherweise bieten die ja auch eine gesunde Perspektive zum Thema "Klavier und Unsterblichkeit".
Denn trotz seiner Bühnen-Persona und seiner Exzentrizität hat man den Eindruck, dass Konstantin ein sehr bodenständiger junger Mann mit einer sehr menschlichen und echt netten Seite ist.